New Publications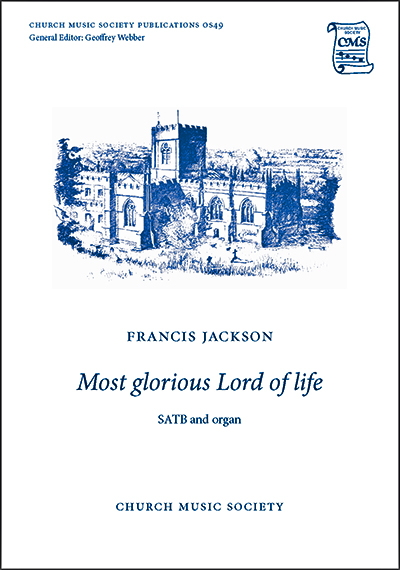 Francis Jackson, Most glorious Lord of life
SATB and Organ
CMS OS49 / 9780193954274 / 9780193954281 DSM / £3.15
This anthem, Francis Jackson's Op.160, was originally composed for the Edington Music Festival in 2009. The composer, aged 103, has now revised the score for its publication. His typically colourful harmonic style is combined with elegant vocal lines to produce a highly sympathetic rendering of Edmund Spencer's Easter text. The work is prefaced by a short introduction to Jackson's anthems written by Simon Lindley. The front cover shows a sketch of Edington Priory Church, Wiltshire, and the back cover has a charming recent photograph of the composer taken by Robert Gower.
---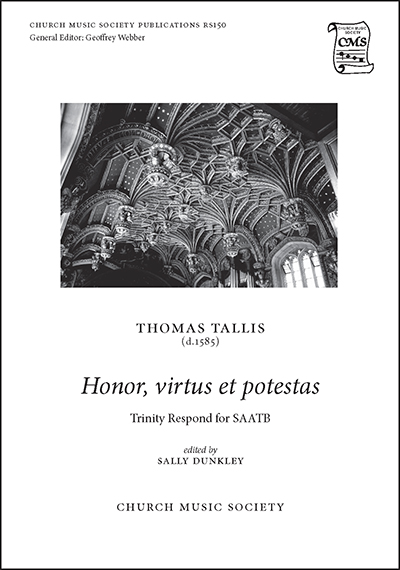 Thomas Tallis, Honor, virtus et potestas
Trinity Respond for SAATB, ed. Sally Dunkley
CMS RS150 / 9780193954298 / 9780193954304 DSM / £2.55
This glorious musical depiction of the honour, strength, power and authority of the Holy Trinity by Thomas Tallis is the third issue in the CMS's series of great English Responds from the 16th century, edited by Sally Dunkley. Scored for SAATB, it can be performed either as a motet or as a full Responsory with plainsong alternating with polyphony. To help celebrate the 150th publication in the Society's 'Reprint Series', Sally has written a short introduction entitled 'The Tudor Respond' which is available on the Commentaries page.
---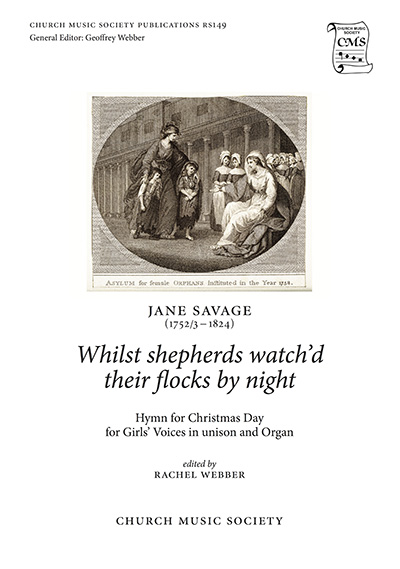 Jane Savage, Whilst shepherds watch'd their flocks by night
Hymn for Christmas Day for Girls' Voices in unison and Organ
Edited by Rachel Webber
CMS RS149 / 9780193954267 / £2.55
This landmark publication will present what is probably the earliest surviving anthem by a woman composer for use within the Anglican church, originally published in 1785, and written specifically for girls' voices. Its existence is connected to the fascinating story of the musical activities of the many charitable institutions in 18th-century London, recently researched by Rachel Webber who has edited the anthem for the CMS. Setting the text of the familiar Christmas hymn, the piece is scored for multiple groupings of voices performing a single vocal line, with an organ accompaniment that includes brief 'Symphonies', and is in the graceful Georgian style familiar through composers such as Boyce and Nares.
---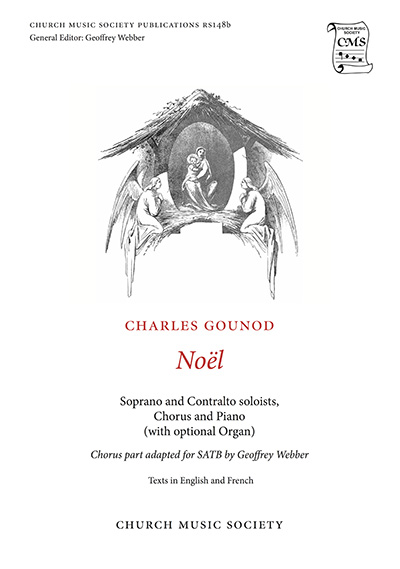 Charles Gounod, Noël (Original version)
Soprano and Contralto soloists, 3-part Chorus of upper voices and Piano (with optional Organ)
Texts in French and English
Edited by Geoffrey Webber
CMS RS148a / 9780193954243 / £3.25
Charles Gounod, Noël (Chorus part adapted for SATB)
Soprano and Contralto soloists, SATB Chorus and Piano (with optional Organ)
Texts in English and French
Edited by Geoffrey Webber
CMS RS148b / 9780193954250 / £3.25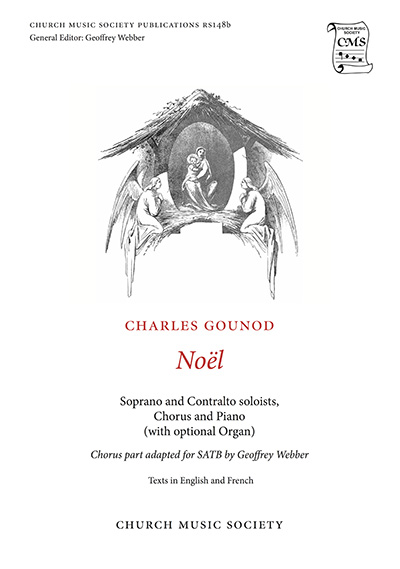 Gounod's Noël, one of his finest melodies, is being published in two versions, both with a new English text alongside the original French. The first (RS148a) gives the original scoring - SA soloists, 3-part Upper Voice Chorus and Piano, with optional Organ - and the second (RS148b) contains a new arrangement of the chorus part for SATB by the CMS's General Editor.
The vocal parts of Gounod's own arrangement for SA soloists only, without chorus, are available to download [pdf], and can be used in conjunction with the accompaniment presented in either printed version. 
It is hoped that this flexibility of scoring will be particularly useful this Christmas due to Covid-19 restrictions. 
---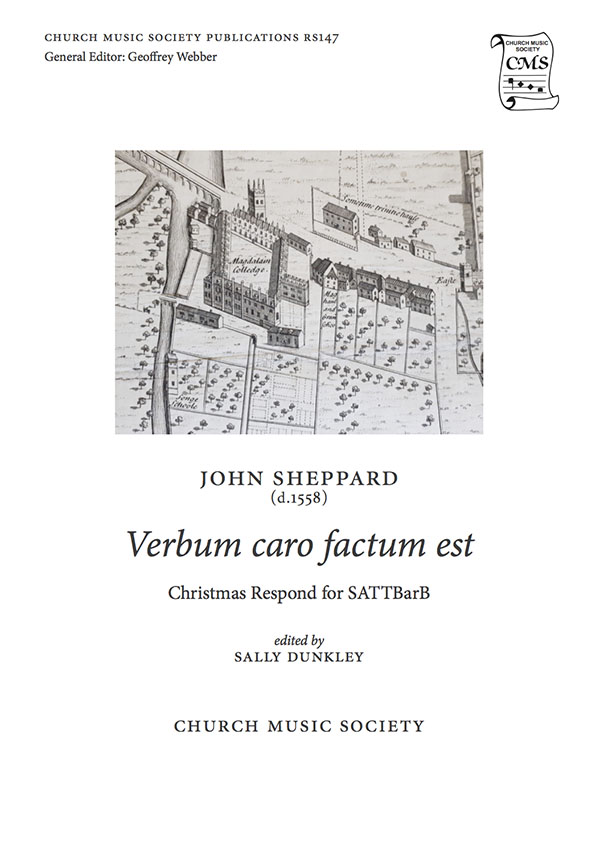 John Sheppard, Verbum caro factum est
edited by Sally Dunkley
CMS RS147 / 9780193954236 / £2.55
The CMS is delighted to announce the publication of John Sheppard's Verbum caro factum est, edited by Sally Dunkley, the second in our new series of editions of 16th-century Responds that began earlier this year with Taverner's Dum transisset Sabbatum (I). This Christmas classic, setting the text that lies at the very heart of Christmas from John Chapter 1, is scored for SATTBarB and covers an overall range from F to g'', ending with a spectacular chord in which the top part divides into three. The cover illustration of Magdalen College, Oxford where Sheppard worked in the 1540s and '50s, is based on a map from 1578 which includes the charming-looking 'Songe Schoole', a free-standing tower next to the river.
Buying CMS Editions
To order Church Music Society editions visit Oxford University Press.
To order publications as a member, and obtaining the 25% discount, visit Banks Music Publications. Orders for Discounted music should not be made to OUP or other music supply services, but only to Banks Music Publications:
The Granary
Wath Court
Hovingham
YORK YO62 4NN
01653-628 545
info@banksmusicpublications.co.uk