Welcome
The CMS exists to promote the use of church music of the highest quality for the diverse needs of the Christian Church.
We seek to enable performers and worship leaders, composers and scholars, by publishing church music, new and old, not otherwise commercially available, and by providing a platform for research and educational material.
News and Updates
New Publications include the verse anthem If we believe that Jesus died by Louisa Bagot, first performed at St George's Chapel, Windsor, in 1808; the Advent anthem A Golden String by Paul Trepte, ideal for institutions with two upper-voice choirs; and a second volume of Preces & Responses which includes sets by Gibbons & Barnard, William Child, Richard Ayleward, John Reading and Thomas Ebdon, all in new editions and reconstructions.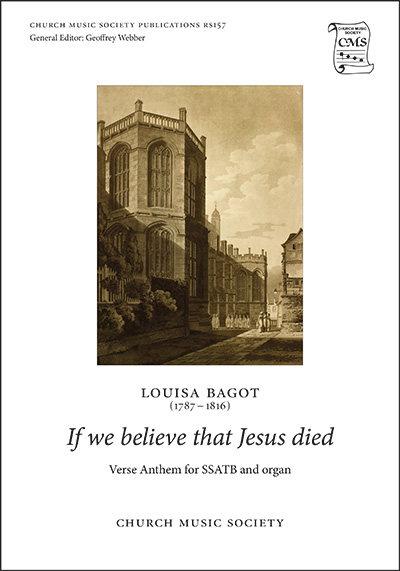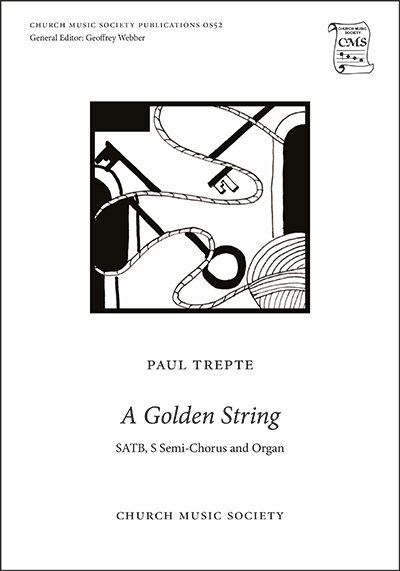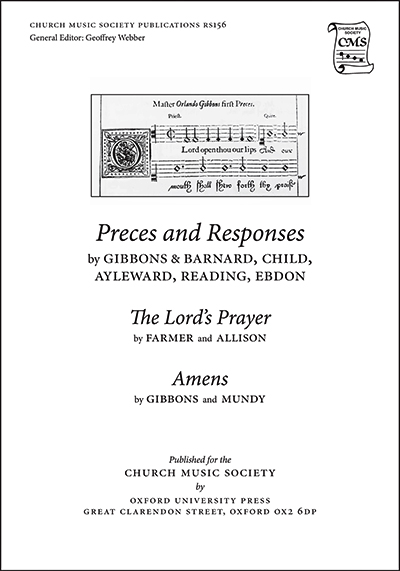 ---
Forthcoming Publications
Coming soon: the Missa Verbum supernum and motet Tantum ergo by Rupert Jeffcoat for choir and organ. Both pieces have flexible scoring options, so they can be sung either in 2 parts, using upper and lower voices, or 4, in the traditional SATB format. Also imminent is the next in our series of Great Tudor Responds, the communion respond Homo quidam by Thomas Tallis, edited by Sally Dunkley.

Free Music Downloads
To complement the issue of Child's verse anthem O Lord, grant the King a long life, written for King Charles II, two new editions of anthems sung as prayers for King Charles I are now available on the Music Downloads page: Byrd's full anthem O Lord, make thy servant, originally written for Queen Elizabeth I, and the verse anthem by Orlando Gibbons, Grant, O Holy Trinity. Both pieces have texts that mention King Charles by name. Also newly added are two editions by Samuel Teague of music composed for the Coronation of King Charles II in 1661: Henry Cooke's Behold, O God our defender and Henry Lawes's Zadock the Priest, the setting of this text that was probably sung at all coronations from 1661 until Handel's version for George II.
Lectures and Papers
This resource contains many CMS lectures and papers written over the last forty years. The most recent addition is the paper Music by women composers performed at St George's Chapel, Windsor, and Canterbury Cathedral during the 19th century by the General Editor, which places the recent publication of Louisa Bagot's If we believe that Jesus died into a wider context. It contains an Appendix with editions of music performed at St George's and/or Canterbury Cathedral by Eleanor Bagot, Mary Canning, E. J. Hirst, Anna Jarrett, Clara Macirone, Catherine Musgrave and Charlotte Sneyd.
---
Please read our 'Membership' page and consider taking up the benefits of becoming a member of the Society.
Please visit our 'Catalogue' through which you can order our titles from our publishers, Oxford University Press, or from Banks Music Publications (with 25% discount from Banks if a Society member).
Links
Royal School of Church Music (RSCM)